Enrollment for Grade 7 and transfer students for SY 2021-2022 now ongoing
Monday, April 26, 2021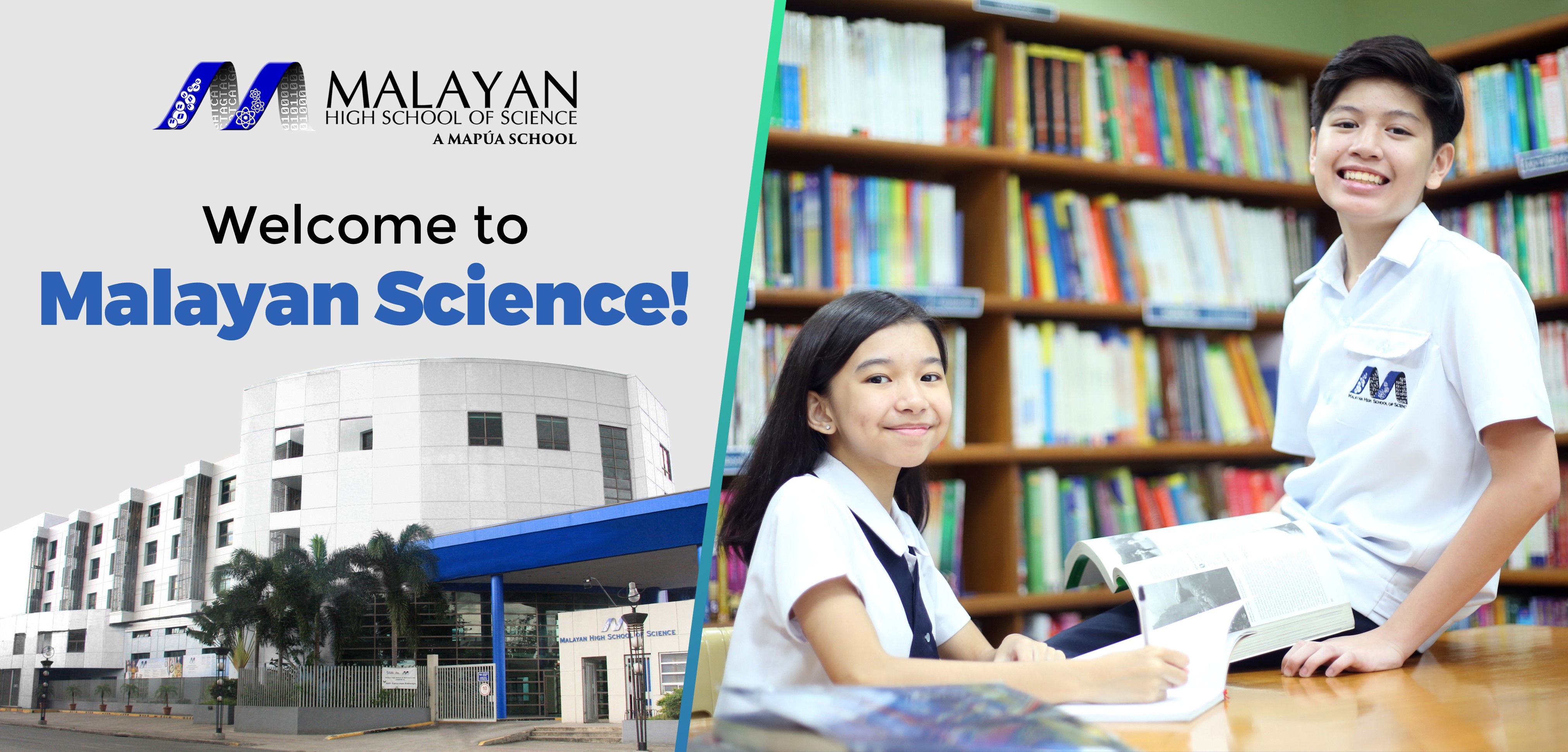 Malayan High School of Science is welcoming new students for School Year 2021-2022.
The enrollment for incoming Grade 7 students and transferees is now ongoing. To ensure a safe and convenient experience, we encourage applicants to enroll following the online enrollment process and to pay matriculation fees through the online payment option found at https://malayanscience.edu.ph/Services/Payment_Concerns_and_Options.
Admission is still ongoing for the upcoming school year. For those who would like to start their application, they may conveniently apply online at https://www.malayanscience.edu.ph/Applicant.aspx.
No qualifying examinations for SY 2021-2022
To help new students with the admission process during this difficult time, Malayan Science is offering quick academic assessments in place of entrance examinations. For the complete admission guidelines, visit https://malayanscience.edu.ph/Admissions/AdmissionGuidelines.

Learning delivery for SY 2021-2020 will be fully online.
Giving utmost priority to our students' health and safety, Malayan Science has announced that the learning delivery for SY 2021-2022 will continue to be fully online. The resumption of blended or face-to-face learning will be subject to the government regulations released by the Inter-agency Task Force for the Management of Emerging Infectious Diseases (IATF) and the Department of Education.
ESC grant and other scholarships and financial assistance available to incoming Grade 7 Students
All incoming Grade 7 students will be given the Educational Service Contracting (ESC) Grant, a tuition subsidy that they will receive yearly until they finish junior high school at Malayan Science. Apart from this, students may also qualify for Malayan Science's other scholarship and financial assistance programs. Learn more about these programs at https://www.malayanscience.edu.ph/Admissions/ScholarshipGrants.
For admission inquiries, please call (02) 8562-8516, 09189906477, or 09952333023, or send an email to admissions@malayanscience.edu.ph.