MHSS broadens learning opportunities for students with Science Direct
Thursday, December 15, 2011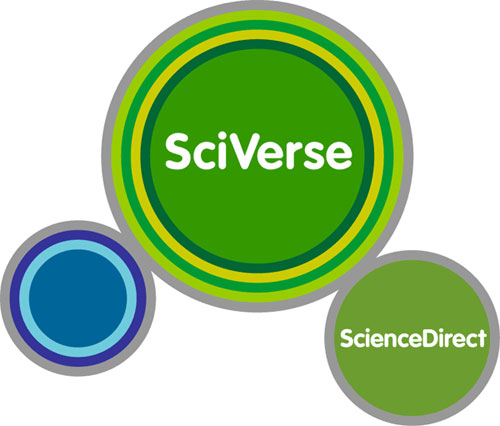 In line with its goal to broaden learning opportunities for its students, Malayan High School of Science has subscribed to a one-year full access to Science Direct's wide collection of close to 10 million scientific articles.
With every click of a button on the Internet, a person is introduced to new knowledge and innovations in the vast fields of science and technology. Such developments are generated and presented to the global community at a rate faster than people can fully understand and apply them in their lives.

As Malayan High School of Science (MHSS) readies the Filipino youth for numerous career opportunities in science and technology, it sees the importance of immersing its students and keeping them abreast with the latest trends in these ever growing fields. What better and quicker way to fulfill such endeavor than to let students learn straight from the experts online.

MHSS has embarked on a new learning opportunity for its students with Science Direct, one of the world's largest online databases of published scientific research works. Making information even more accessible to Malayans, last June, MHSS subscribed to a one-year full access to Science Direct's wide collection of close to 10 million articles from more than 2,500 peer-reviewed journals in physical sciences and engineering, life sciences, health sciences, and social sciences and humanities, which are updated regularly by Elsevier, an Amsterdam-based publisher of medical and scientific literature.

MHSS's subscription to Science Direct resulted from its mother school Mapúa Institute of Technology's initiative to broaden its educational resources along with its subsidiaries'. This is in support of their vision to be global centers of excellence in secondary and higher education.

To principal Dr. Efren B. Mateo, the subscription is a welcome development, making MHSS the first and only science high school in the country to have such educational resource. He considers this kind of information source as an advantage that an educational institution must have.

"The new generation of students is very lucky because they can access information from varied sources – books, journals, magazines and periodicals, and the Internet. It is important that schools subscribe to online resources to keep the students abreast with the voluminous and rapid influx of knowledge. Online resources refresh their information bank as soon as new knowledge emerges; hence, they are more updated compared to the conventional sources."

Dr. Mateo knows that Science Direct will greatly aid in their students' research works, which are one of the most critical requirements of a science high school's curriculum.

"Science Direct is very useful to the third year and fourth year students, who could easily search for related literature [to] aid them in designing their own research projects."

Science Direct's scientific journals add to MHSS Library's collection of more than 3,300 books, magazines, and electronic resources. However, since Science Direct subscription is IP-based, students and faculty members can only access them at the school's computer terminals. To address this limitation, the Library offers the Document Delivery Service, wherein students and faculty members can send requests for particular articles or journal titles to be delivered to them in full text through email.

To facilitate ease of access to Science Direct, the Library is working to add more computer equipment to their physical resources to accommodate more student researchers. Such move is in line with MHSS's commitment to consistently improve their curriculum and provide learning opportunities for their students.

"True to our mission-vision of producing students who will take science and technology as their lifetime careers, we provide every opportunity to achieve this goal. We constantly review our curriculum in terms of its relevance and immediacy. We build and upgrade our facilities to complement with our curriculum and we regularly revisit our pedagogical practices to ensure that students obtain optimum learning," concluded Dr. Mateo.