Malayan Science ensures balanced academic life in online learning with virtual social events
Tuesday, October 20, 2020
Malayan High School of Science aims to provide a well-balanced student life by preparing a series of activities that students can participate in and enjoy, despite learning now being done fully online.
This year's social programs of Malayan Science include life coaching certification workshops for 10 of its student peer counselors, in line with enhancing the socialization programs of the school amid remote learning.
Starting January 2021, the student peer counselors will undergo online workshops where they will be taught life coaching skills and eventually receive certification as life coaches.
According to Malayan Science guidance counselor Alyssa Claire T. Firmalo, the school will also hold extracurricular and co-curricular activities such as online integration night and online intramurals, apart from the life coaching workshops.
She pointed out that while these activities are done online, the main goal is for student and teacher socialization despite the distance. These social programs are part of the slew of efforts to provide a semblance of school life for its students.
"Last school year, we had a science and math week, the usual school activities and traditions. Today, we are trying to adapt more of these activities online," Firmalo said.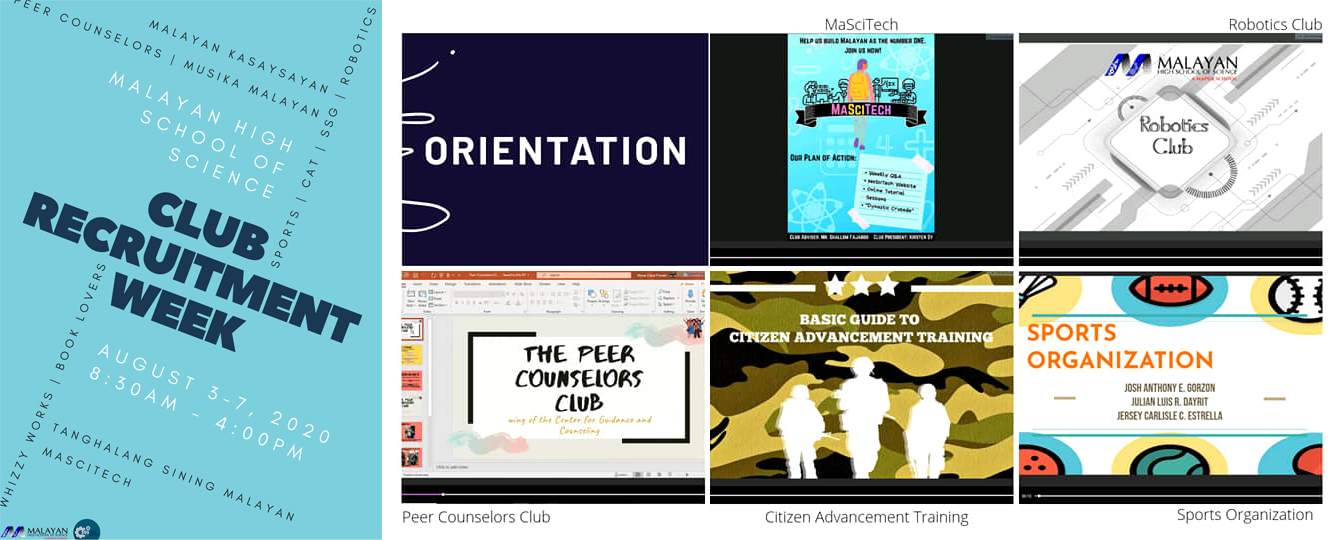 Student clubs and organizations opened their doors to new members through the Club Recruitment Week 2020 last August 3 to 7. New members were welcomed through an online orientation.
There are also eight school organizations that students can join online to hone their talents and skills.
The Supreme Student Government, Tanghalang Sining Malayan, Whizzy Works, Book Lovers Club, Musika Malayan, Peer Counselors, MaSciTech, and Malayan Kasaysayan will offer opportunities for students to explore and develop various skills in leadership and the arts as well as help them with their academics.
"Holistic development for our students is very important. Even though it is fully online, we want to engage our students not only in the academics but also in other aspects of development," said Principal Emmillie Joy B. Mejia.
Every Malayan Science club gives weekly extracurricular activities that will encourage student participation with the use of online tools in synchronous and asynchronous activities, allowing students to pursue their interests and create worthwhile projects with their friends.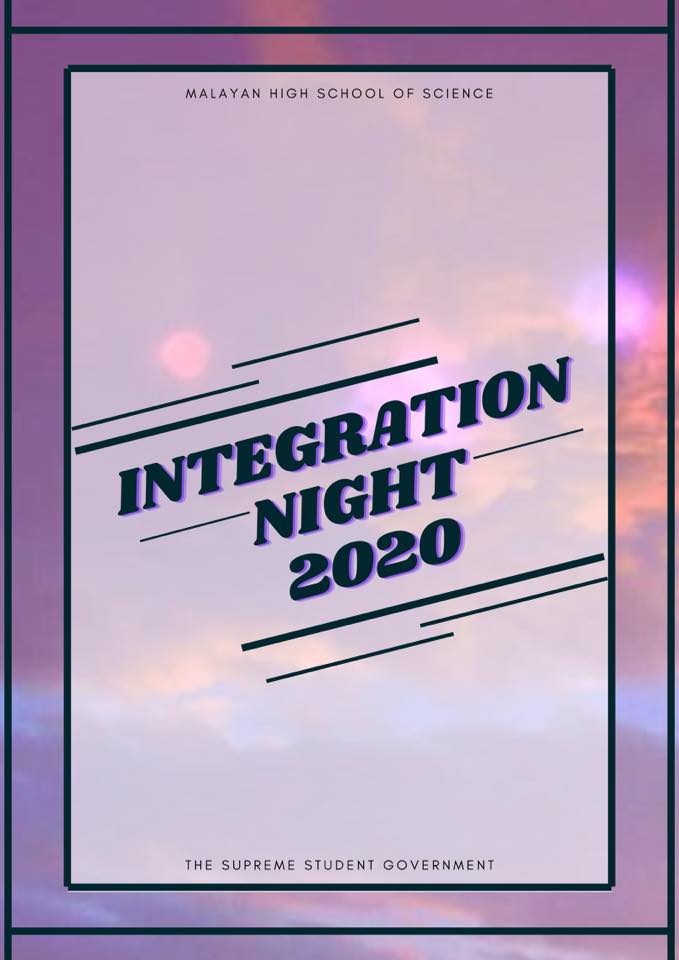 Various events and activities are slated for the upcoming Integration Night.
Furthermore, student activities coordinator Maeve P. Fernandez said that the school is organizing a new event called integration night, as well as an esports event.
The integration night is a two-night event in November featuring a number of electronic games to be played as well as movies to stream by the school community together.
Meanwhile, the esports event will let students use the Twitch and Discord applications to play games together including Minecraft, Valorant, Valhalla, Call of Duty, and Mobile Legends.
"Apart from the DepEd calendar of activities, we are giving additional activities for students to enjoy," Fernandez said.
Malayan Science also aims to continuously instill the value of community service in its students by organizing a virtual rice donation drive implemented by the Supreme Student Government. This is a simple project where students can donate rice by answering trivia questions found in the United Nations application called Free Rice. A certain amount of rice will be donated for every correct answer.
She also explained that webinars for the parents and students have also been mounted, one being the Cyberpeace Hour teaching students and parents to become responsible digital citizens, as well as the COVID-19 talk where the speaker was a Malayan Science parent who is a doctor at the Philippine General Hospital.
Fernandez also pointed out that a virtual museum tour will also be proposed to become part of the Malayan Science's social science programs for the students.