Malayan Science adopts a barangay for its outreach program
by Aminah M. Bongaros
Monday, September 30, 2019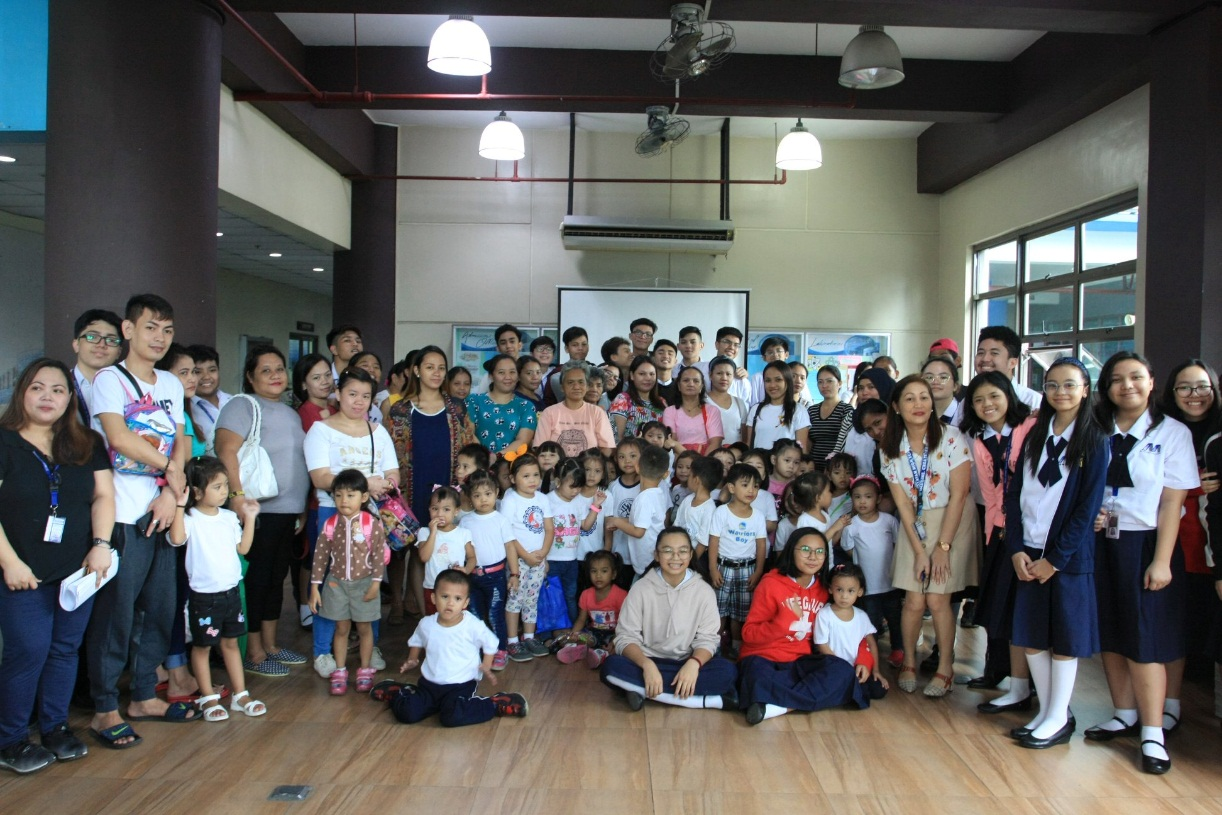 MHSS administrators, students, and the Parents Council welcomed to the campus the officials, parents, and children of Barangay Esteban on June 28, 2019. MHSS principal Emmillie Joy B. Mejia and Barangay Chairman Celso R. Esteban signed a memorandum of agreement, making Barangay Esteban MHSS's adopted community
Malayan High School of Science (MHSS) has conducted a series of outreach activities for its adopted community Barangay Esteban in Pandacan, Manila.
Together with its administrators, faculty, students, and the Parents Council, MHSS welcomed to its campus the mothers and children of Barangay Esteban last June 28.
"Our outreach activities have been our own way of helping our community. We share whatever we have and do whatever we can. This year, we have chosen Barangay Esteban for our community outreach. And to give direction to our activities, we have signed a memorandum of agreement (MOA) with Chairman Celso R. Esteban last June 28," said MHSS principal Emmillie Joy B. Mejia.
The MOA allows MHSS to support Barangay Esteban's projects in any way it can as well as to propose projects to be implemented in the barangay that will benefit that environment and the general welfare of its residents.
MHSS got to its initial activities with Barangay Esteban after the MOA signing with a seminar on time management for the parents facilitated by its guidance counselor Ms. Alyssa Claire Firmalo in the Audio-Visual Room. The speakers also talked about how the parents can improve their community's daycare center and maximize its usage. Meanwhile, the children enjoyed a storytelling activity led by MHSS English teacher Ms. Pauline de Leon.
Furthermore, a discussion was hel with the officials of the barangay to know more about the needs of Barangay Esteban and the help that MHSS could give in order to address them. Among the needs that were highlighted were learning books, school supplies, and tutorial sessions for children, learning and enrichment sessions for the parents, and office equipment for the barangay.
MHSS has continued with its efforts by donating three computer units during its visit to Barangay Esteban last August 16. The teachers also went to conduct storytelling for the barangay's children.
"As a school, MHSS focuses on education, and when we saw their nursery classroom, we had the idea of improving it. We know very well how the physical environment can contribute to a child's learning," said Principal Mejia.
MHSS has also pledged to provide an air-conditioning unit and book cabinets for the barangay's nursery classroom.
For MHSS, outreach activities not only help uplift the community but also enable students to learn more about life.
"Engaging the students in community service provides them with a great opportunity to become active members of their community. This is one aspect of our education that gives more meaning to knowledge creation and innovation. This allows them to learn more about their environment. From this, they get ideas as to how they can apply what they have learned inside the classroom to better the society," added Principal Mejia.
Aside from developing competent individuals in the area of science, technology, and mathematics, MHSS also aims to polish their students into becoming great leaders serving and contributing to the community.
"As a student of MHSS, the least I can do is to study and develop self-awareness in order to contribute something in the community. Helping other people is one of my responsibilities as a student and a CAT officer. Participating in outreach programs is one of the things I can do to help," Grade 10 student Mariah Yrene Sagaysay, a participant in the outreach activities, said.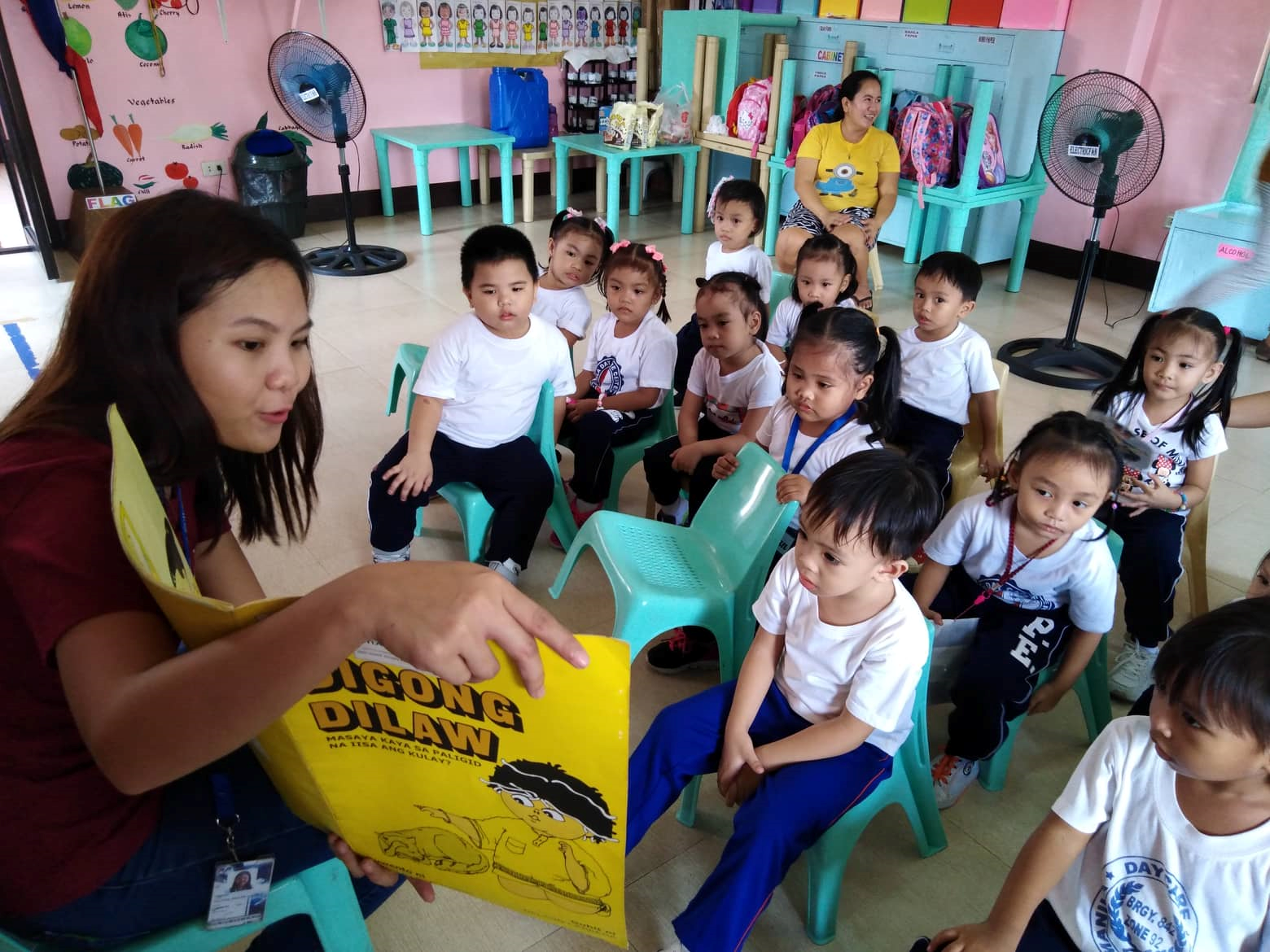 MHSS continued to help Barangay Esteban by donating three computer units and conducting a storytelling activity for the barangay's children last August 16.