Malayan Science yields 12th year, seizes more opportunities
Monday, January 22, 2018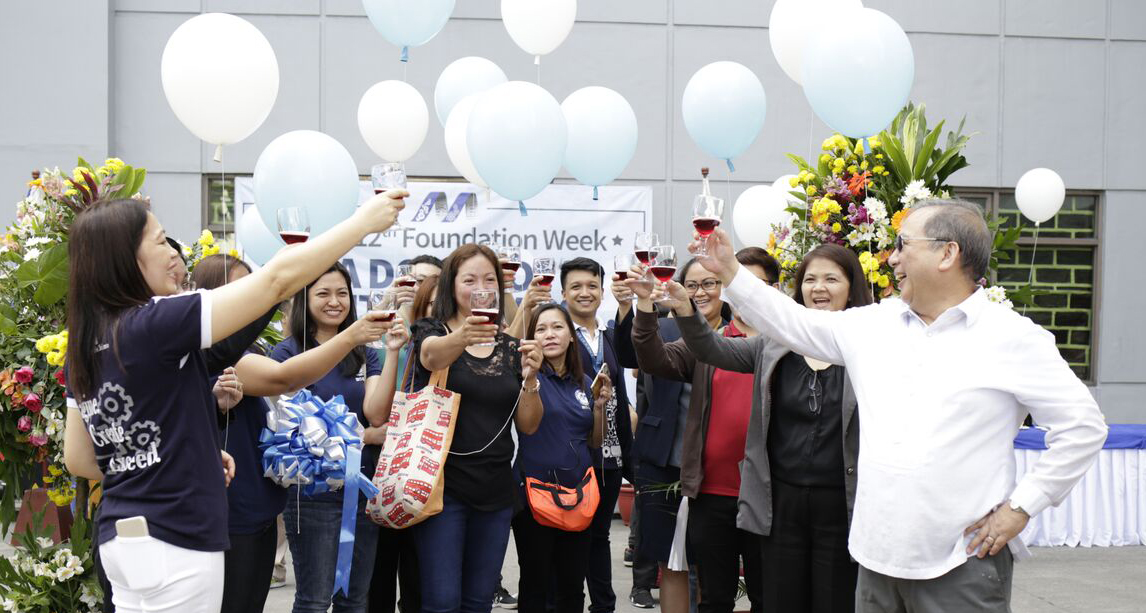 School administration, headed by president Dr. Reynaldo B. Vea, and the Malayan High School of Science Parent Council toasting during the opening ceremony of MHSS's 12th Foundation Week.
From quality and holistic education to advanced teaching and learning technologies and student achievements and accolades, Malayan High School of Science (MHSS) has proven its caliber as one of the leading science high schools in the country. Through the years, MHSS has inculcated the values of discipline, excellence, commitment, integrity, and responsibility in the youth while continuously fulfilling its vision and mission of being a global center of excellence in secondary education especially in the area of science and technology.

MHSS recently marked its 12th founding anniversary, celebrating its past, present, and upcoming bountiful years. Held last January 15-19, the foundation week celebration was themed "A Dozen of Fruitful Years... A Plethora of Opportunities."

"In this year's foundation week, we are celebrating the 12-year existence of MHSS, a dozen of successful years and the abundant opportunities that lie ahead of us," said MHSS Principal Emmillie Joy B. Mejia.

Malayans showcased their prowess in mathematics, science and technology, music and arts, and sports through different activities lined up for MHSS's 12th Foundation Week.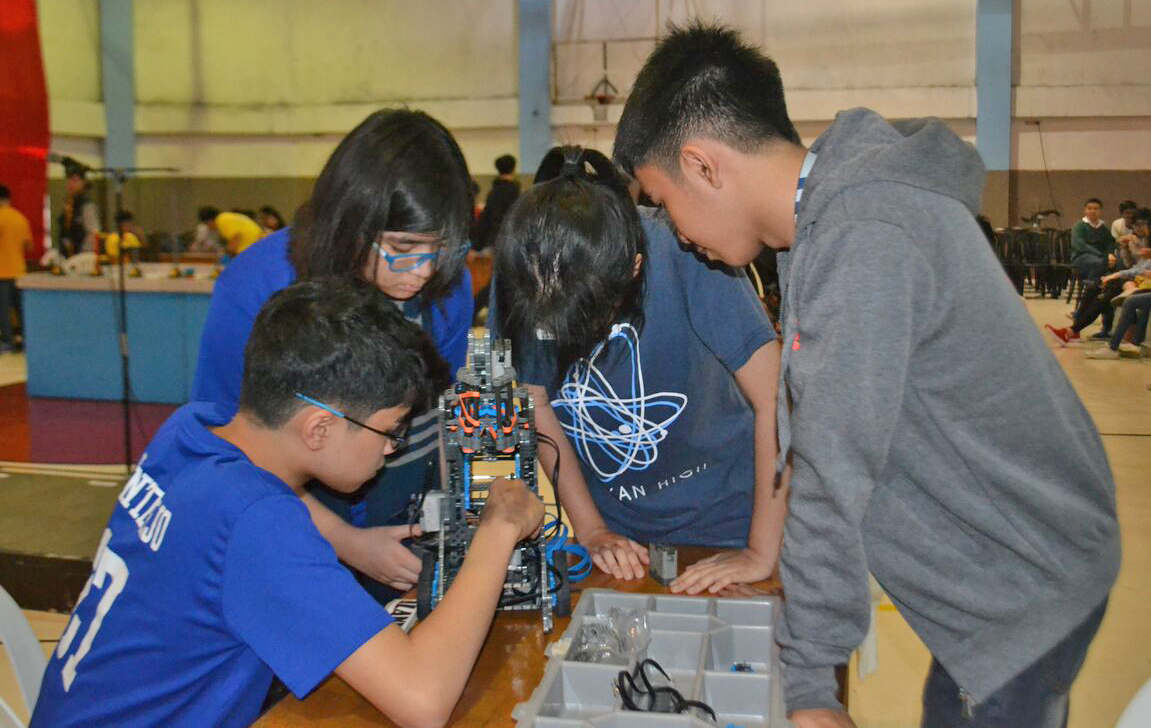 A group of students showcasing their skills in the robotics competition, one of the highlights of the 12th Foundation Week celebration.
Among the activities are math and science quiz bees, singing and dancing contests, battle of the bands, and a digital poster making competition. The foundation week served as an avenue for Malayans to display what they learn inside the classroom through the robotics competition. Ample family time was also given to students and their parents through a parenting seminar and Family Day. MHSS's 12th Foundation Week wrapped up with the Alumni Night and the annual Malayan Idol, where exceptional and talented candidates vied for the title.

Winning tradition

Since its establishment in 2006, MHSS has proven its competence in providing students with holistic learning. The past year was no exception, with Malayans reaping accolades both in the local and international scenes.

To cite a few, Grade 10 student Audrey Tan took home a silver medal in the 13th International Mathematics Competition held last August 2017 in Singapore.

Malayans also continue to showcase their robotics knowledge and skills as two groups of Malayans emerged victorious in the Power Robotics Skills Competition last September 2017, one winning second runner-up and the other fourth place.

Student gymnast Akhira Alonto displayed her athletic prowess, winning a gold and two bronze medals in three events and placing as 2nd overall champion in the Milo Little Olympics last year.

With this winning tradition, MHSS vows to continue sending students to local and international competitions in different fields such as science, mathematics, English, and sports.

"We want to produce more competitive students both in academic and sports through sending them to more competitions," said Mejia.

Continuous innovation

Though relatively young as an educational institution, MHSS has primed itself as a trailblazer in Philippine education, from being one of the few Philippine high schools offering robotics and technology courses, to using technology as an advanced teaching tool.

"The curriculum of MHSS layers upon the Department of Education (DepEd)-mandated curriculum. It is thus a science-enhanced curriculum. With its distinctive approach, it joins the ranks of government science high schools and a few other private science high schools in feeding the tertiary and graduate education levels, which in turn supply the high-level professionals needed by the Philippine economy," said Dr. Reynaldo B. Vea, president of MHSS.

But with the known Mapúan trait of innovation in its DNA, MHSS never stays stagnant but always regenerates itself to give its students a world-class education.

Aside from the recent development in its science and technology-centric curriculum in the past year, MHSS has also made improvements in its mode of instruction to further elevate its students' learning experience.

MHSS will be the first Philippine high school to use MATLAB (matrix laboratory) as a learning tool for its students. MATLAB, a numeral computing software, will provide students with the same tools used by science and engineering professionals. Blackboard Learn, the school's current learning management system, will also be upgraded to Ultra Experience that will be improve user interface and workflows among students and faculty.

Showing the quality of education it provides, MHSS was recently tapped by DepEd in its Educational Service Contracting program, a government financial assistance. Through this, MHSS will be a home for deserving elementary graduates pursuing secondary education.

With these additional entries to the long list of achievements in its continuing run, MHSS aims to achieve more in the coming years, including accreditation from Philippine Association of Colleges and Universities Commission on Accreditation.

"We envision MHSS to be a high school of choice among elementary school graduates and their parents because of the quality of its academic program. We hope to continuously improve academically and in other respects over the years," said Vea.