Malayan students pay tribute to their teachers
Tuesday, November 24, 2015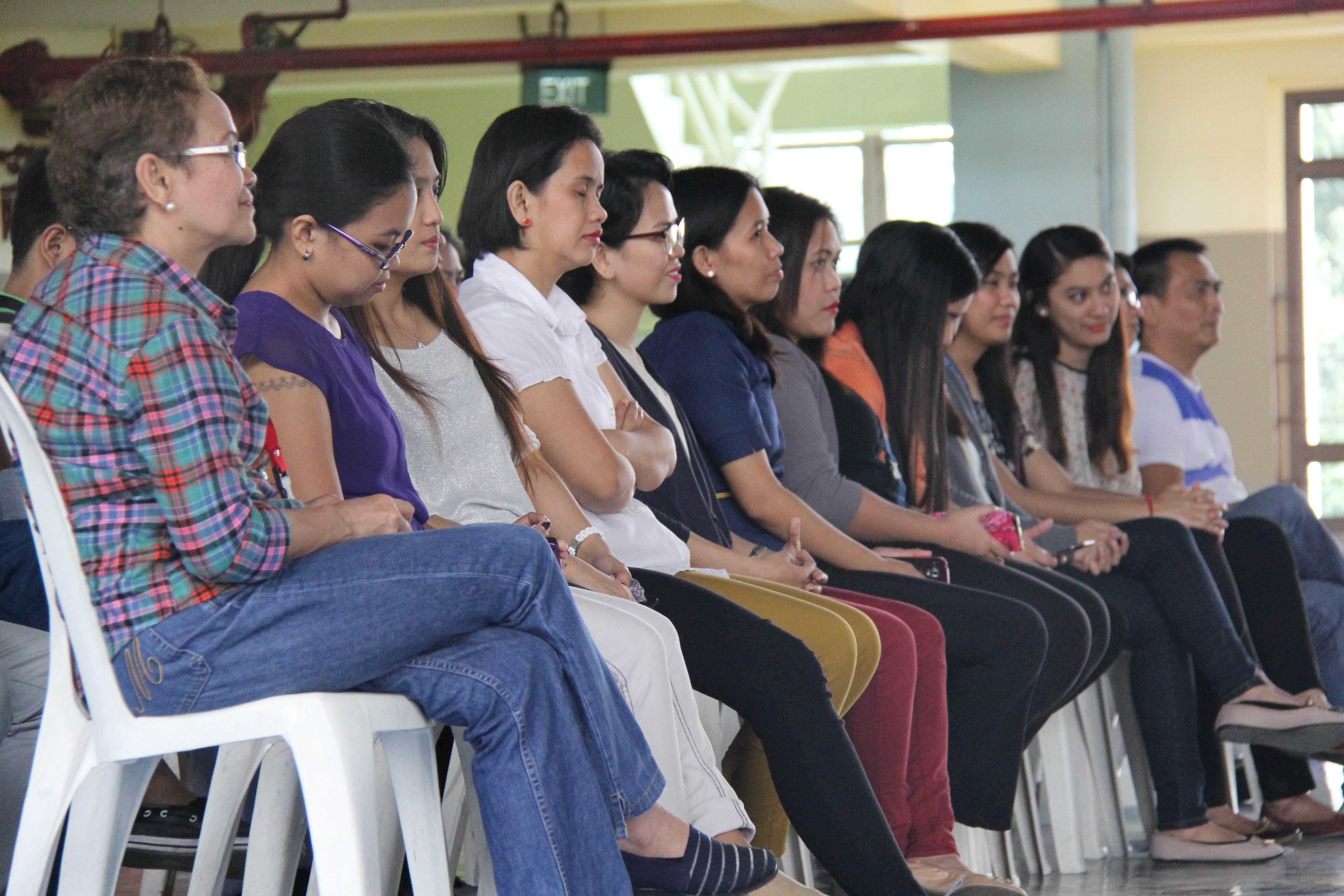 MHSS teachers were given tribute during the World Teachers' Day celebration of the school.
In celebration of World Teachers Day, students of Malayan High School of Science rendered a tribute to honor their mentors.
Students staged song and dance performances and delivered testimonials to their teachers.
"It is every day that heroes are amongst us. Yet it is not every day that we take a pause from our busy daily lives to appreciate them." Daniel Fabellon, Supreme Student Government President, mentioned as he opened the event. "So today, we hope to make every day a time to give thanks to our whiteboard-wielding heroes. Thank you Ma'am, Sir. We, your students, wish to strive to give you all the reasons to be happy that you are our mentors. And one day, we want to be heroes just like you."
The Supreme Student Government also gave awards to their teachers after gathering the pulse of the student body through a survey. Six teachers received the My Teacher, My Hero award: Ms. Wilcel Bernardo, Mr. Edmar Panuelos, Mr. Geryln Francisco, Ms. Sheryll Ann Robles, Ms. Rovielyn Despolo, and Mr. Benjamine Mangalindan.
Aside from the student-given award, the MHSS administration named five teachers as Most Outstanding: Mr. Jonathan Carpio, Mr. Gerlyn Francisco, Mr. Jezreel Lastra, Ms. Daphane Olivar, and Ms. Djhoanna Giron.
After the Mass, students and teachers had a potluck meal in their respective classrooms.
Towards the afternoon, students organized an Amazing Race where the teachers were grouped into three teams and were given different challenges. When the teachers reached the last station of the race, students executed a flash mob.
"Uulit- uulitin lang po namin na sasabihin sa inyo na maraming, maraming, maraming, maraming salamat po." CAT Core Commander Gian Malaban said to the faculty members. "Ang ginawa po namin ngayon ay hindi kayang tapatan ang araw-araw niyong ginagawa para sa amin. Kung wala po kayo, wala din kami. Marami talagang salamat Ma'ams at Sirs." he said as he closed the program. (with reports from Muriel Nunez)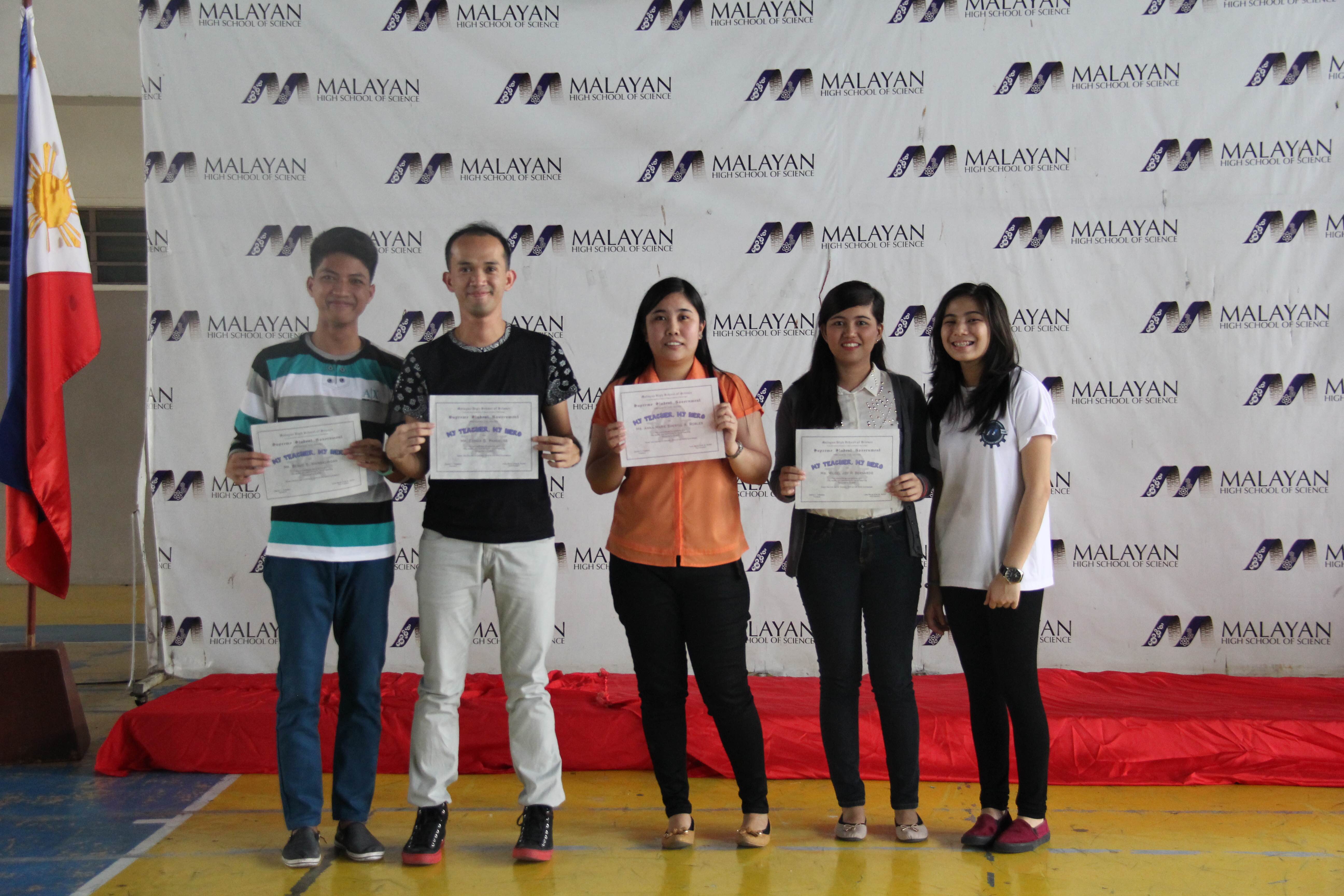 (L-R) Teachers Benjo Mangalindan, Edmar Panuelos, Anna Marie Sheryll Robles, and Wilcel Joy Bernardo receive the "My Teacher, My Hero" award from student council officer Luna Nunez.