MHSS capitalizes on digital library kiosk
Monday, October 12, 2015
STARBOOKS is the first Philippine science digital library containing thousands of digitized science and technology resources in various formats placed in specially designed "pods" set in a user-friendly interface.
In cooperation with the Department of Science and Technology-Science and Technology Information Institute (DOST-STTI), the Malayan High School of Science adopted STARBOOKS (Science and Technology Academic and Research-Based Openly Kiosks), a stand-alone database that contains science and technology information in electronic text, audio, and video formats.
STARBOOKS is a science digital library collection where students can read or print materials, watch instructional videos, and listen to podcasts (audio). The database can be accessed even without internet connection. The computer is set up on a sturdy pod, with a user-friendly interface. The information available will be on read-only format, meaning the copy-paste function is disabled. Users may print the information they need or read from the screen. STARBOOKS also contains videos titled "Tamang DOSTkarte Livelihood Videos" to help starting entrepreneurs in their business ideas.
Last September 29, representatives of DOST-STTI conducted an orientation with the class officers of MHSS regarding the use of STARBOOKS. According to Jessica Leaño, MHSS' school librarian, with the delivery of high quality education for Malayans, it is imperative that an IT-enhanced instruction and repository of knowledge be present also.
The librarian believes that STARBOOKS can contribute in increasing the readership of Malayans.
"Most of the students nowadays are depending on the technology, like the internet, in doing their researches. Through the STARBOOKS, students have to read the materials, then print it if they want because there will be no copy and paste option," Leaño said.
According to her, reading has many benefits for students as it improves their vocabulary and writing skills.
"Reading exercises our brains and improves the reader's concentration. It helps the students to discover new things and also develops the imagination," she added.
This year, two STARBOOKS units will be placed in the Learning Resource Center.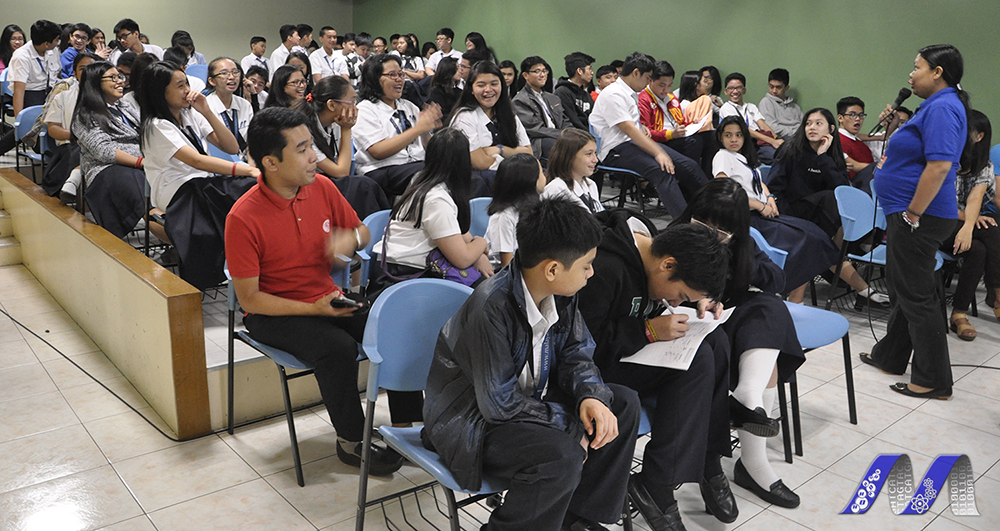 Class officers listen intently to Louise Ian de los Reyes, a Science Research Specialist II, in her orientation on STARBOOKS last September 29.