MHSS follows suit in Mapúa's Blackboard Learn implementation
Thursday, June 25, 2015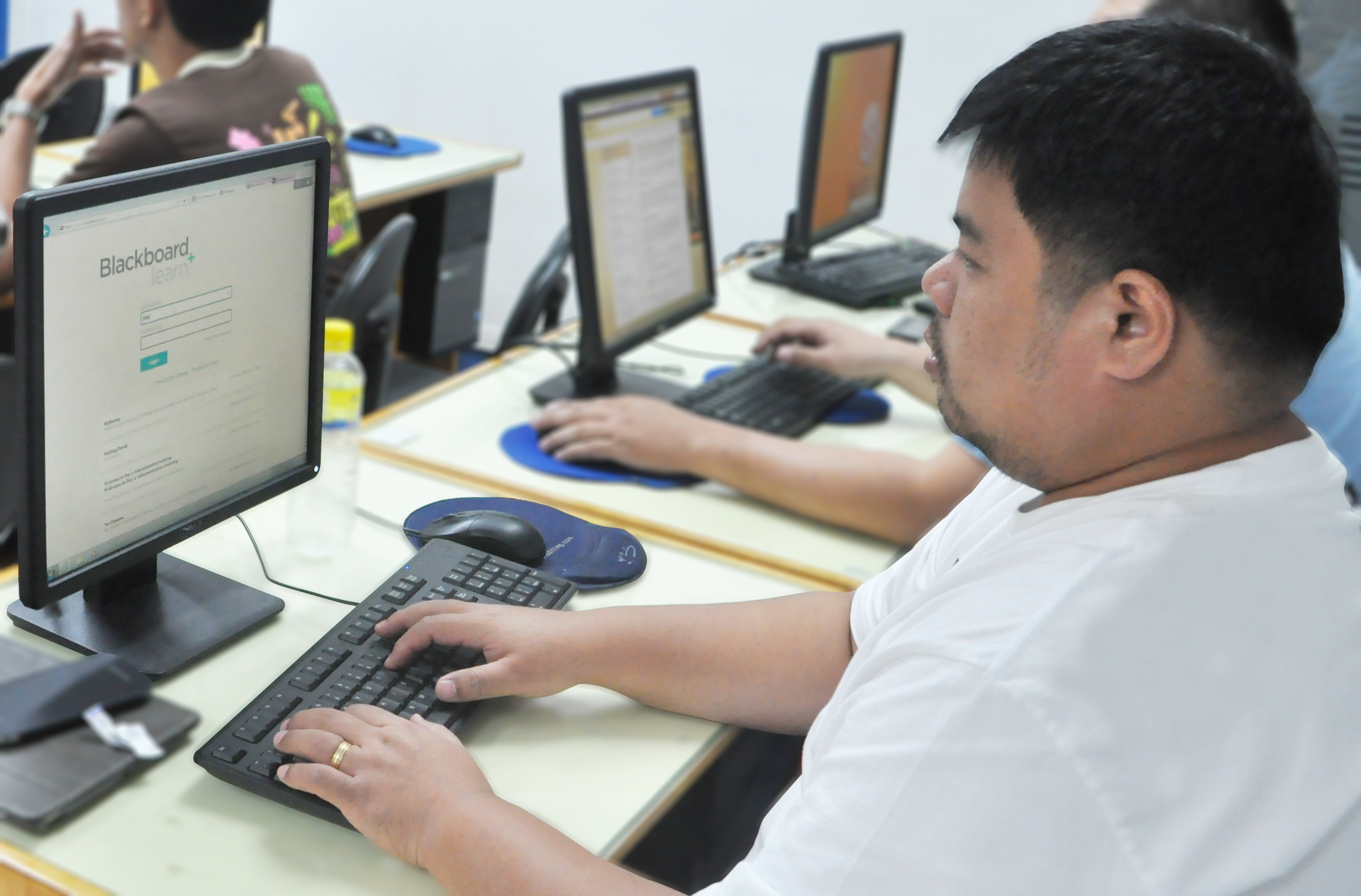 Blackboard Learn is a learning management system (LMS) that gives students and teachers capability for asynchronous online collaboration and exchange of course materials.
Malayan High School of Science, after its Mother School's implementation, will launch Blackboard Learn, a learning management system (LMS) that provides students and teachers an easy and effective way to access course materials. It gives the capability for asynchronous online collaboration and course delivery, advanced roles and rights management, including the capability to create customized communities of users, library integration, and a centralized content repository with granular control over content objects.
According to Mary Christine A. Tomas, Head of the Mapúa Center for Teaching and Learning, unlike free learning management systems, students and faculty members can tailor their Blackboard page according to their classroom needs. Also, Blackboard Learn provides faculty members access to their students' progress.
Blackboard Learn also includes a tool that allows teachers to detect plagiarism, distribute class reading, and conduct online conferences for distance learning.
With the inclusion of Blackboard Learn in the teaching and learning methods, MHSS aims to "still focus on the Mission/Vision of the school" – to be the global center of excellence in secondary education especially in the area of science and technology – said Patrick Ilog, MHSS Blackboard Learn coordinator. "We would like to have the edge and technology to abreast us among established institutions," he told.
The MHSS administration will be including all courses under the Blackboard system, assigning one faculty member per subject as point person.
According to Tomas, students and faculty will be given their own usernames and initial passwords to access the system.
Ilog believes that these emerging technologies in education are primary for "transfer of knowledge, organization, proper communication, creativity, better assessment and collaboration."