New principal Antiporda hopes to see DECIR realized
Friday, April 24, 2015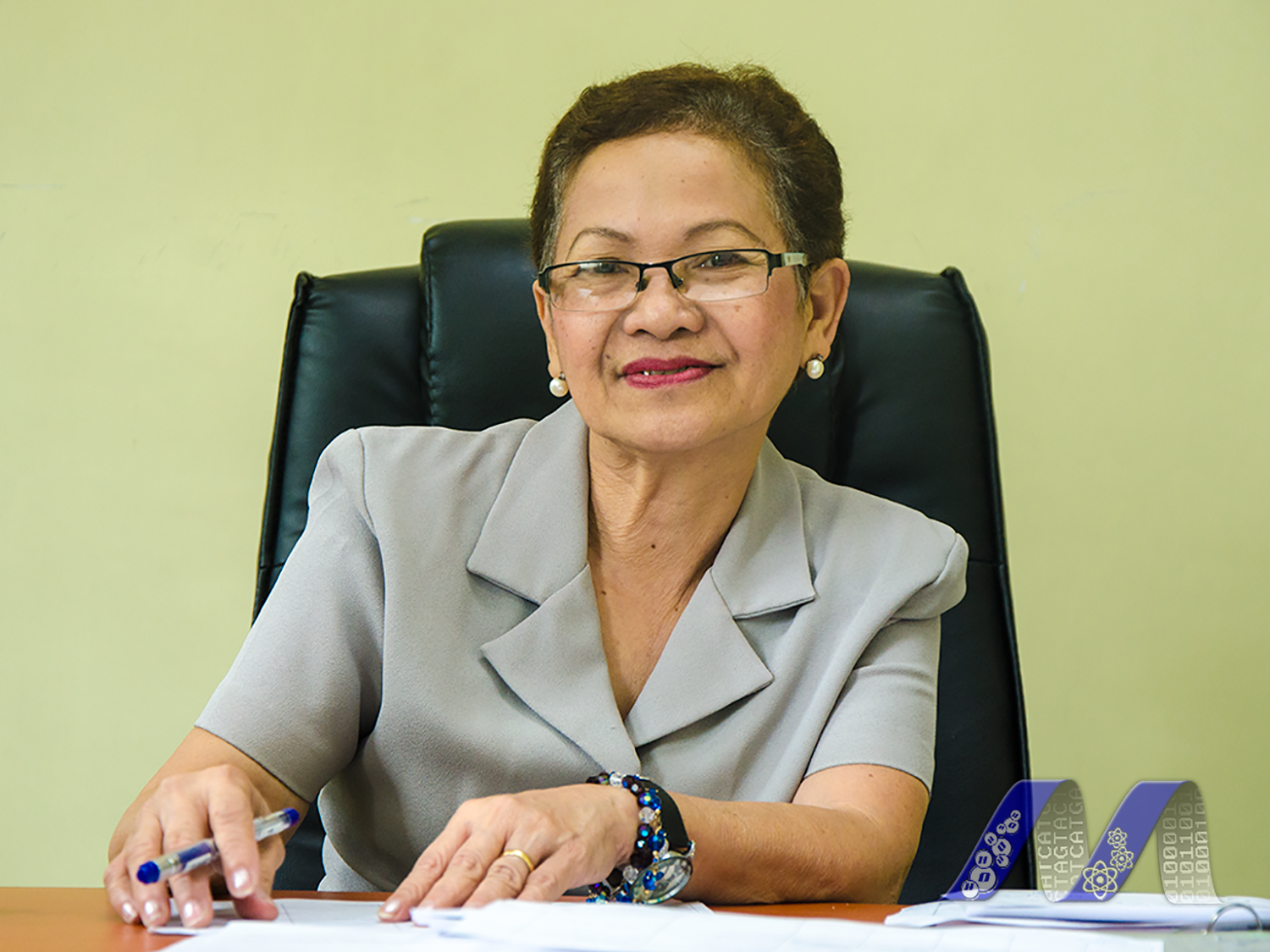 Ms. Jocelyn Antiporda is the new principal of Malayan High School of Science.
The administration of Malayan High School of Science recently appointed its new principal: Ms. Jocelyn L. Antiporda.
Antiporda finished her Bachelor's and Master's degree in Zoology at the University of the Philippines-Diliman. She has been teaching at MHSS since 2010 with Science 7 and 8 as subjects. She has taught Natural Sciences at St. Scholastica's College, Philippine Women's University, National College of Business and Arts, and Perpetual Help University, among others.
Before being employed at Malayan, Antiporda taught Science for 14 years in various high schools around the metro – Montessori Filipino Child Research Center, Family Child Learning and Development School, and Remnant International Christian School.
"I have taught in the graduate school, in college, and in high school. I was able to handle grade school and I was tutoring from the kids up. So, my exposure to students is really very varied – from the young up to the old. I was able to see which is the most fulfilling – and to me it is the high school," Antiporda said.
Confused, surprised
Receiving her appointment as the new principal, Antiporda said she was "really surprised, confused" whether she would take the appointment or not.
"But then after that period of surprise, it was like a challenge on my part and I also thought that maybe it's an opportunity for me, another two years for me to do something, hopefully very meaningful especially for Malayan High School of Science," she said.
Internalize the DECIR
In her stint as principal, Antiporda hopes to see the fruits of the MHSS core values – the DECIR, or Discipline, Excellence, Commitment, Integrity, and Responsibility.
"My main thrust will really be about seeing the product of the DECIR. For me, the DECIR is a very concrete basis for the identity of our school, which will be reflected on the students," opined Antiporda.
The DECIR, with the statements of commitment, is recited by students during the flag-raising ceremony every Monday.
"With the DECIR, if we are able not just to make them memorize but to really internalize and do what it says, I think it will be a very good contribution to society."
Antiporda expressed that the internalization of the DECIR core values will not just be for the students.
"First, it will begin with the faculty. The faculty are the ones directly in contact with our students. We are the role models, in all that we say, in all that we do, we follow this DECIR. Well, it's quite difficult, but we have to do it," she told.
Democratic but firm
"I do believe in freedom. But freedom can be abused. As a leader of this organization, I have to make impositions also, if there are those beyond acceptable norms." This will be the new principal's particular leadership style when dealing with the students, faculty, and staff.
Antiporda made it clear, however, that the teachers at Malayan are fully aware of their responsibilities.
The new principal described her predecessor, Dr. Efren B. Mateo, as "soft-spoken and democratic." 'I'd like to do the same," said Antiporda, "he trusted in the competence of his teachers."
K-12
MHSS has already been allowed by the Department of Education to proceed with the full-blast K-12 implementation of Senior High School Grades 11 and 12.
"By next year, we will be ready to offer Grade 11, and if there are transferees, then Grade 12," Antiporda said.
Character-building in academics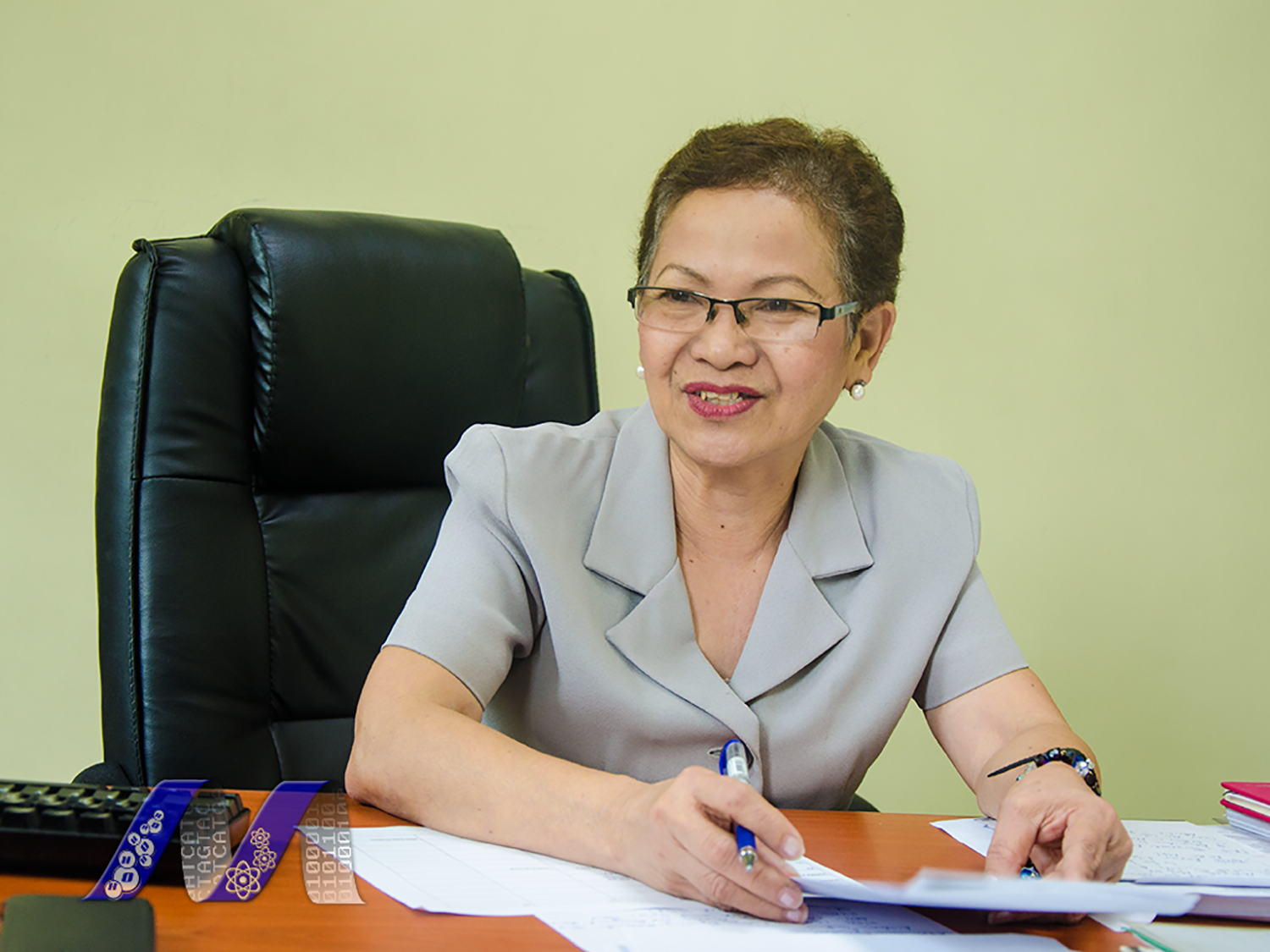 The 62-year-old principal considers teaching as influencing lives and building the character of the youth.
"It's not just about academics: you teach Science, you teach Math, you teach Social Studies – but in all these, in every minute that you teach, the words you use, the actions that you do, the thoughts that you have will really influence the kind of students you have."
Antiporda firmly believes that character should be imbued in all the academic endeavors of a student.
"In all subjects we have, we have to incorporate the values. We have to be very careful with our character. Our character is a big factor," she concluded.