MHSS athlete triumphant in Gymnastics Philippine Cup
Friday, February 20, 2015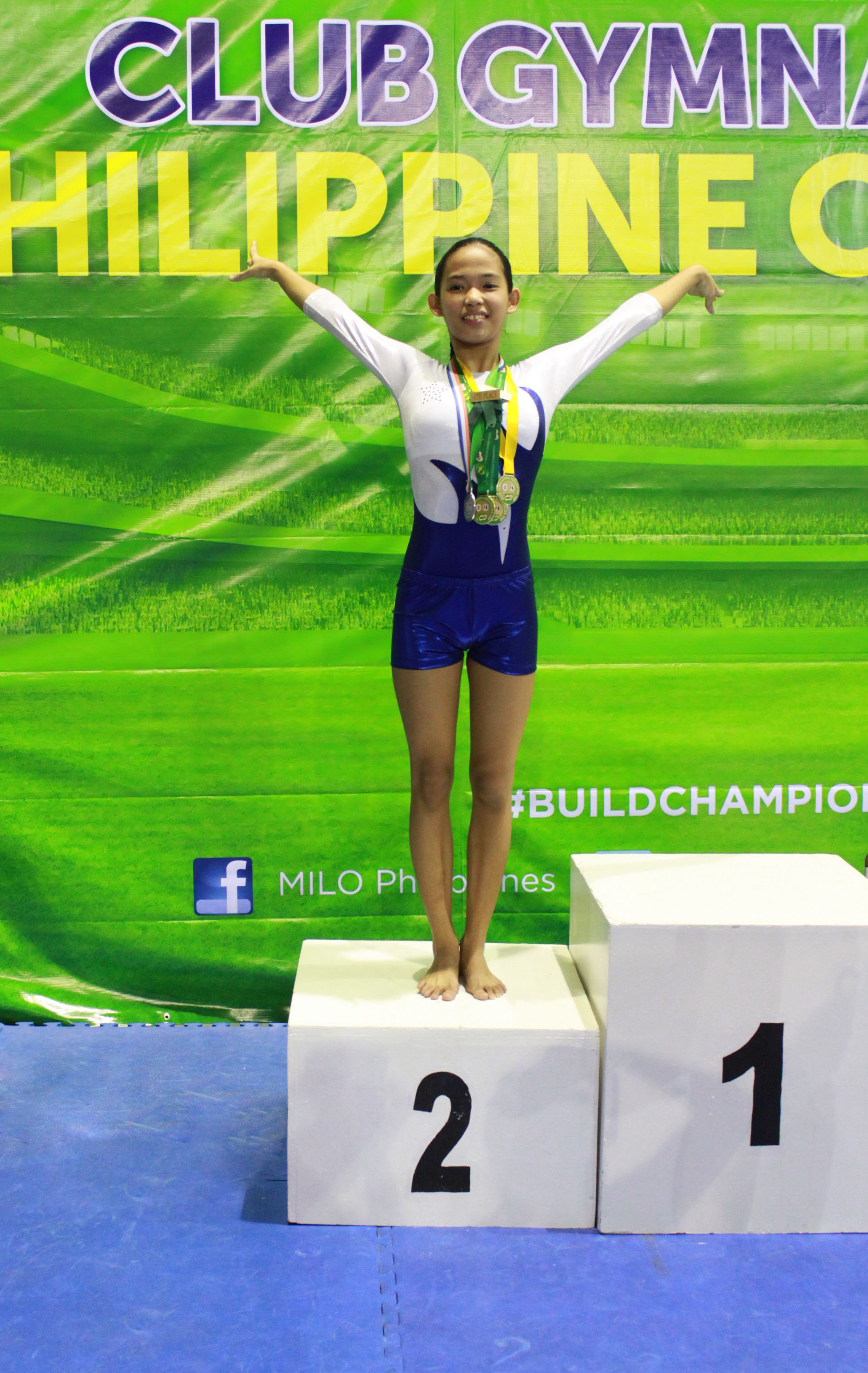 Myrtle Anne Marie Santos is overall 2nd place in the 2014 Gymnastics Philippine Cup
Myrtle Anne Marie G. Santos won as overall second place in the Gymnastics Philippine Cup 2014. She placed first in the individual bars and vaults exercises, and fourth in the floor exercise.
"I started getting interested in gymnastics early 2012 whenever I see my older sister train for her cheerleading competitions."
Santos' feat was not an easy one. She had to make sacrifices to attain the glorious victory. Her training would be four times a week after school, and after her training, she would go home straight and study.
"I give double time for my studies if I don't have any competition yet, then I continue to be part of the top 10 of my batch," said Santos.
Her teachers and the administration of Malayan High School of Science were happy with her feat saying that this supports a well-rounded development of the student.
"I can promote gymnastics by doing my best in my training and winning competitions in and out of the country to give pride to the Philippines," Santos opines.
The gymnast plans to take a college degree in line with Medicine "because I want to help other people who are sick," she said. She also plans to continue her sport in college.
Aside from gymnastics, Santos likes to read books, create rainbow loom bracelets and perler beads. She also plays basketball, badminton, and swimming.
Malayan Science student-athlete Myrtle Santos executes her breathtaking gymnastic stunts