MHSS taps students' potential through robotics
Wednesday, February 18, 2015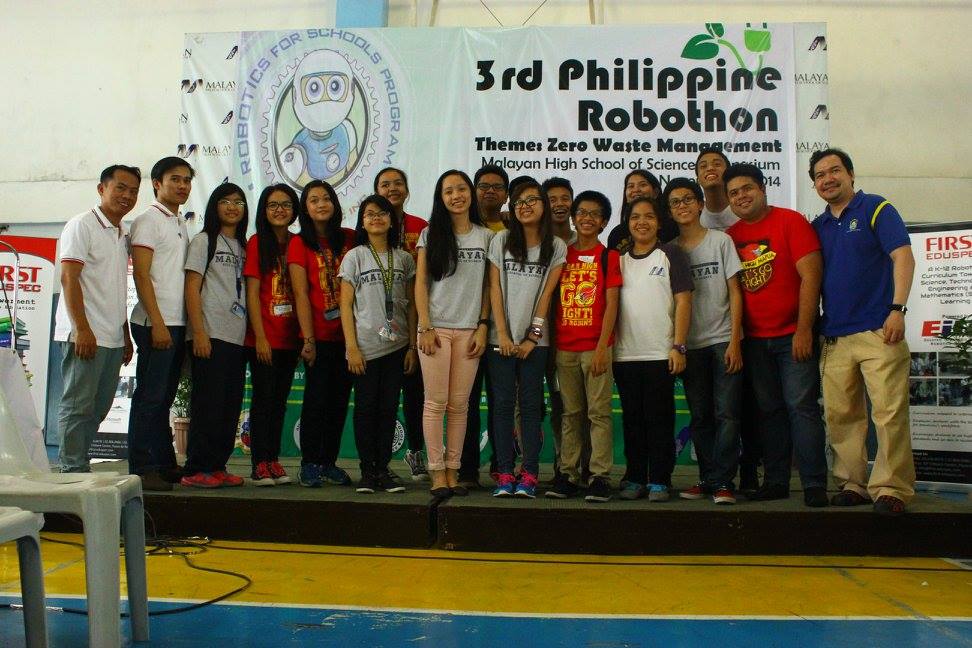 Malayan Science students and their advisers pose for a photo after hosting and joining the 3rd Philippine Robothon last November 2014.
The rapid pace and expanding role of technology are creating significant challenges for Philippine schools, triggering them to upgrade their facilities and further develop their program offerings.
Malayan High School of Science, a wholly owned subsidiary of Mapúa Institute of Technology, is among the Philippine schools that embraced these challenges and adopted a science-based curriculum.
Supporting the call of the Department of Science and Technology (DOST) for stronger science, technology, engineering, and math (STEM) education, MHSS implemented the introduction of pre-engineering courses through the integration of robotics in its curriculum in all year levels.
"Mechatronics, which fuses robotics with the other disciplines of engineering, has a lot of promise as a course of specialization in the future. To fill the anticipated demand of people specializing in this field, we have to introduce robotics to students even at a young age to stimulate their interests and skills," said Dr. Efren B. Mateo, principal of MHSS.
This program teaches MHSS students early engineering, basic programming, and innovative technology, allowing them to learn practical applications of STEM. Likewise, this readies them for numerous opportunities in the ever-changing fields of science and engineering.
To allow students to put into practical use the techniques and concepts taught in class, MHSS formed a robotics team led by teachers Dan Aseron, Kevin Deniega, and Anna Marie Robles.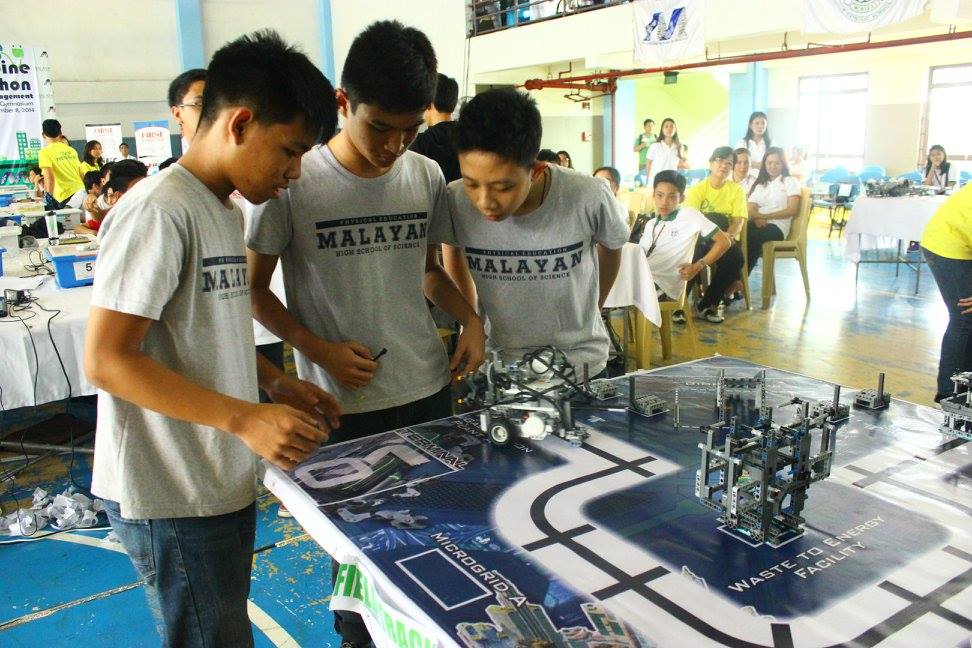 MHSS students scrutinize the small robot parts and devise a way to put them all together.
MHSS robotics team debuted in Department of Science and Technology–Science Education Institute's Tagisang Robotics in 2012 where they bagged the Best Rookie Team. In 2013, the team bested 30 other high schools after it ranked fifth overall.
To further hone the skills of its students, MHSS also forged partnership with First Eduspec, Inc., an organization that promotes educational robotics in Philippine schools. Under the partnership, MHSS received thirteen sets of Lego Mindstorms robotics kit, computer sets, and LCD projector.
DOST believes that robotics is one of the platforms the country can depend on. In 2012, the department launched the Smarter Philippines campaign, a program that uses Information and Communication Technology (ICT) as an enabling tool to provide more efficient and reliable services in some priority industries in the country.