Legarda Elementary School wins Catalyst '23
Wednesday, September 6, 2023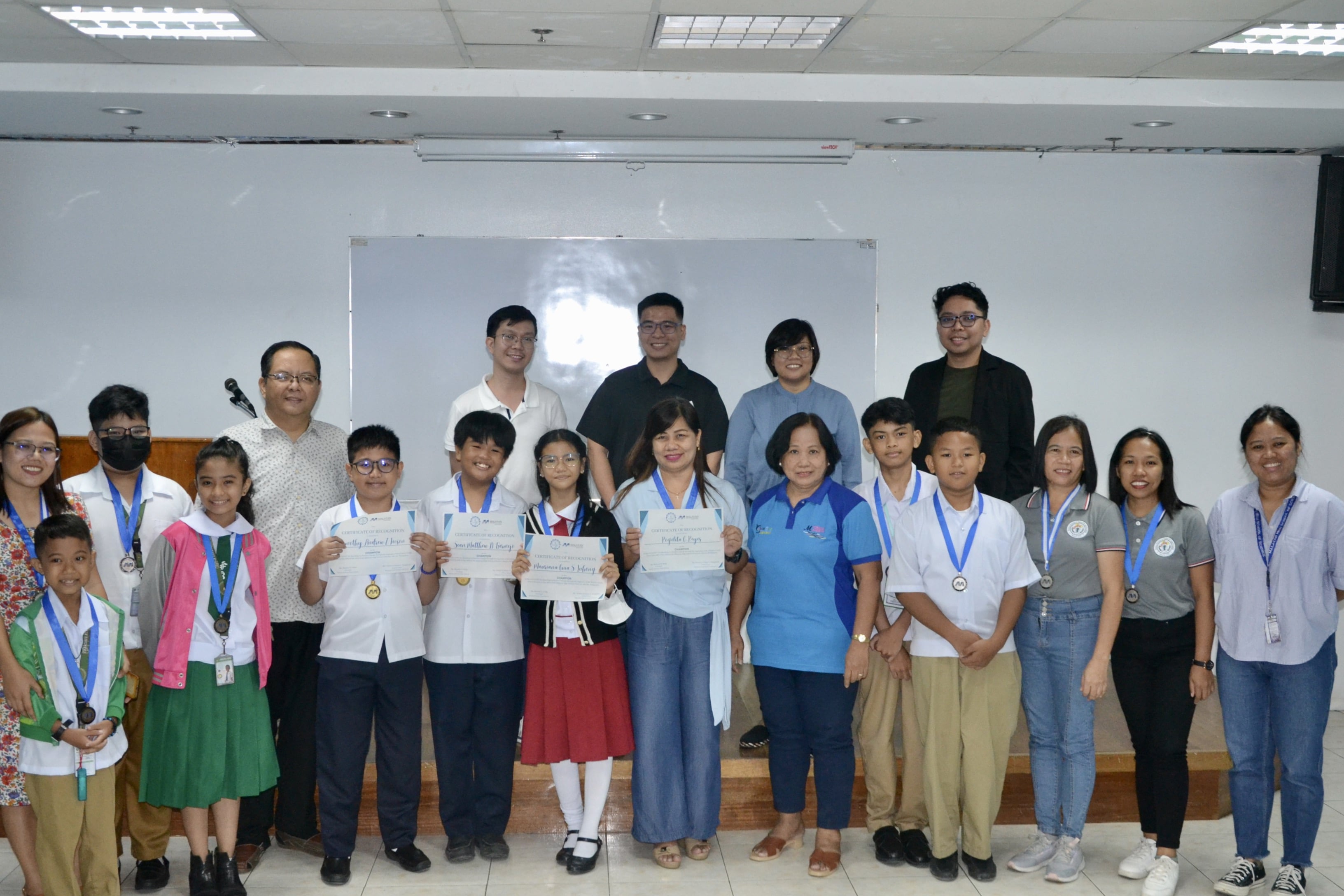 By: Lemuel John E. Ortega
Legarda Elementary School triumphed over the "Catalyst," an NCR-wide research competition among elementary students from public and private schools, headed by Malayan High School of Science, in partnership with Manila Science High School on Saturday, after their research defense.
Legarda ES team consisted of Sean Matthew D. Bermejo, Mauriana Guia S. Lubong and Timothy Andrew Z. Tecson guided by Rogelita G. Reyes. Their winning research topic, "Urban Vermicasting: Easiest, Fastest, and Safest Natural Solution to Reduce Biodegradable Wastes Generation," made them receive a cash prize of P30,000. They are also awarded P5,000 for winning the "Best Presenter" award.
Meanwhile, Sto. Rosario ES secured the 1st runner-up with the research topic: "PLECO Board Project: Its Impact on Waste Management at Sto. Rosario Elem. School of Pateros, Metro Manila", receiving a cash prize of P20,000, and Francisco Benitez ES grabbed the 2nd runner-up with the research titled, "Effects of pH Level of Water on The Seed Growth and Germination of Common Urban Garden Plants." They also took home a cash prize of P10,000.
The panel members include Engr. Ericson D. Dimaunahan, the Director of Center for Teaching and Learning-Digital at Mapua University, Mr. Rumel Angelo T. Alfaro, Senior Associate for Business Intelligence at RCBC Bankard Services Corporation, Dr. Ardvin Kester S. Ong, Industrial Engineering Associate Professor at Mapua University, and Ms. Tonibeth Guato-Lopez, Research Specialist at the Philippine Space Agency.
All schools were given three months after their workshop with Mr. Jonas Mare Dumdum, Sustainable Ph's Corporate Secretary, last May 20. The pitch was held a day after to produce research that falls under the themes food sustainability and waste management.
Catalyst is a project of the Malayan High School of Science to encourage young researchers to come up with innovations that responds to a sustainable community. In the years to come, the organizers hope to see more elementary schools join the research community created by the Catalyst.